What remained of my first real girlfriend - her shoes...
---
I honor these shoes and I'm sure I'll never give them away!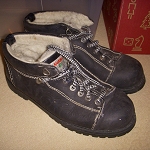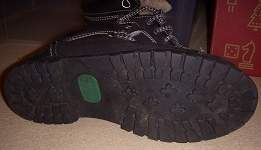 These are KICKERS shoes. She already had them when we came together. I had a really nice time with her and these shoes. These are the first shoes of a girl stepping on my cock! Real legends...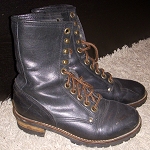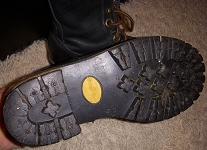 I really love these shoes. She wore them for more than three years before she gave them to me. With these boots, she most often stood on my cock. I still have her smell in the boots! The hard sole is really great...
| | |
| --- | --- |
| | Here she sits on my couch, wearing the boots. She nearly wore them daily, I had some nice cockstepping situations with them. She was in the USA for one year and had the shoes with her. I really missed them, but today they're mine! |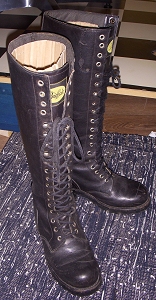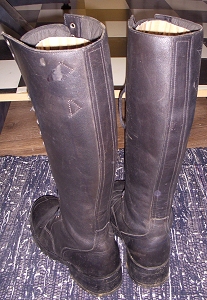 I always adored these boots. Kneehigh, laced Buffalo leather boots. She bought them 1994 and didn't wear them often. I remember when she bought them and came home, she put them on to show me. It was so sexy and I asked her if she would step on my cock with them. She just stood there, I sat behind her on the floor and put my glans under her left heel - it was great, she ground my cock a little bit under her weight and I was in heaven!
The boots have the same condition today as on the day she gave them to me.
She last used them on a party, in a forest. I still remember that she was pretty drunk and I always tried to get my fingers under these shoes.
oh yes, it was a nice time!

Here are some more pics of her divine legs...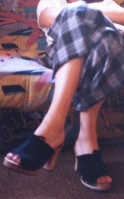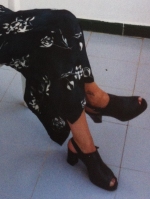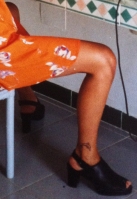 ---