Some impressions of Dana and her shoes...
---
I really admire Dana, as she is a very nice and great girl.
In 2004, my girlfriend (today wife) and me met Dana by chance when we sold old Buffalo shoes on the internet.
Dana lived in our town, so she picked the shoes up personally.
We got along very well with her and became good friends.
She took part in many activities for our websites and in 2008 she did some cockcrush sessions with my wife and me.
In fact, she is submissive and calls herself "sub".
When we talked about her as a sub crushing my cock, she explained to me that she can switch and sometimes can dominate. Having her standing with her boots on my cock was one of the big events!






Two years ago, she moved away and we no longer meet so often, maybe once a year on a party. That's really a pity, but that's the way life goes...
I don't think that I will never have the pleasure to be under her shoes again :-(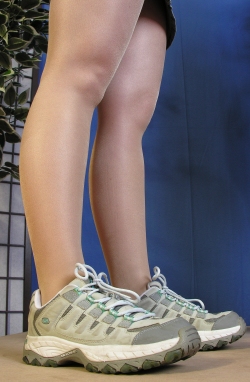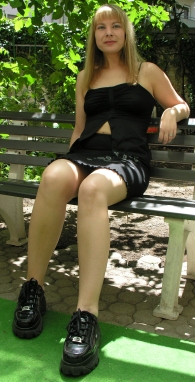 It is so fantastic to be under her divine legs and feet.
And I think she knows exactly what power she has!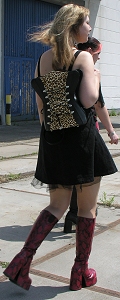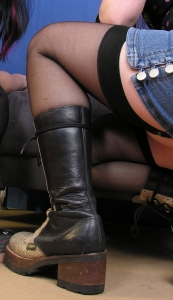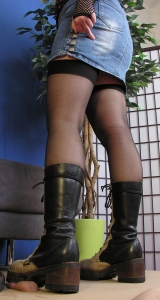 Look on the right pic: She shows me the "finger" whilst she crushes my cock flat under her hard sole!
OMG, I could go insane with these legs!!!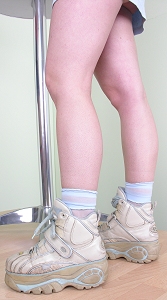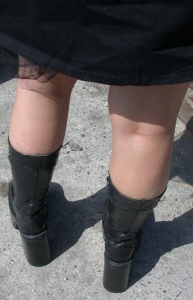 Middle pic: Dana is blindfolded and stands full weight on my manhood. My cock is really trapped between sole and heel and gets bruised painfully. Dana just stood there and as Iffelmaus said that she shall move because it hurts, she didn't understand it at first because she felt absolutely nothing in the boots - I was nearly crying!

Here are some more pics from that incredible session: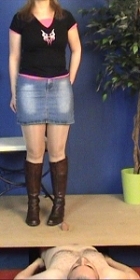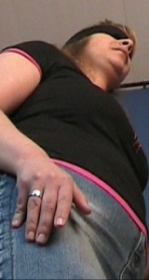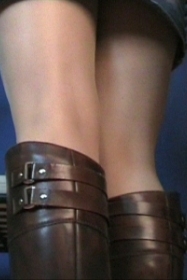 She didn't see me when I was lying under the cockboard, trapped by her weight. I saw her all the time, saw how her boots flattened my cock, but she didn't care for it, because she knew: That's the game!

---