Tamara's shoes
---
She has some shoes, sadly not so many in her room.
Most of her shoes are at her boyfriends home :-(
I only have access to the shoes in her room in our house.
I only hope that one day there will be the opportunity to have an unknown cockcrush with her.
It's really not easy as she isn't here most of the time...
OK, here are some of her shoes in her room: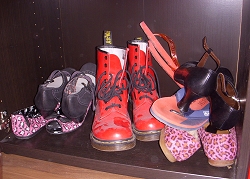 Her shoe closet...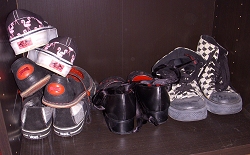 The other side...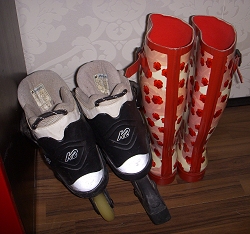 Rollerblades and rubberboots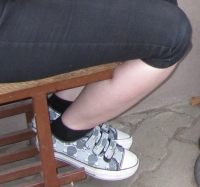 Her legs and feet in her VANS shoes at a party...


I think if she would do this whilst she stands with her heel on my cock, I would have severe problems...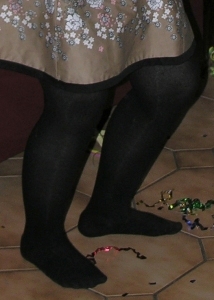 Her sexy feet dancing in nylons at a party.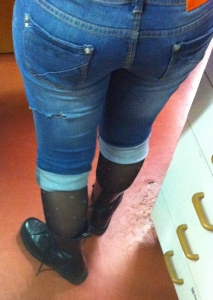 Her sexy butt and heavy boots.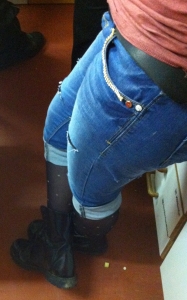 Tiny pieces of cheese right beneath her merciless boots - she crushed them unknowingly...

---
.